Community Library
El Progreso, Honduras Community Library Restoration
Volunteering in El Progreso, Honduras in 2001 board member Rebecca Smith was dismayed when she toured the town's Community Library. It was lifeless, worn and there were no people. And there were hardly any books! So different it was from the libraries she'd grown up with and loved - places filled with mountains of books, bright colors and lots of people. She knew the people deserved more, and indeed needed more if they were ever to rise from poverty.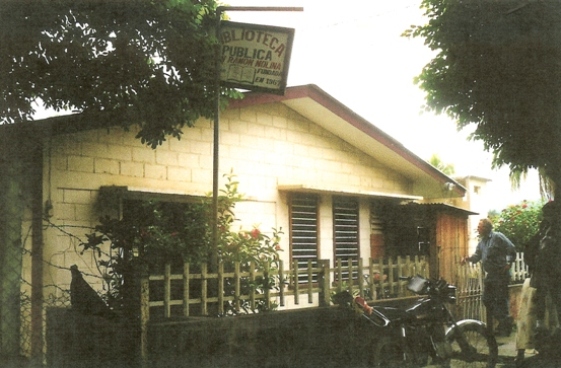 With the support of donors the Bless the Children Honduras team worked very hard throughout the following year to transform the Community Library into a bright, joyful center of learning. The building was repaired and then painted inside and out. New windows and doors were installed and tables, chairs, sofas, computers and a copier were supplied. (These items were shipped to Honduras by Bless the Children in coordination with partner groups.)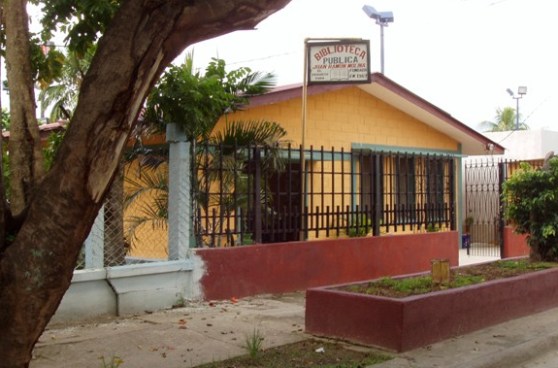 A gazebo was built in the rear of the property for outside study and it was also supplied with furniture. Landscaping and grounds restoration was completed. Local high schools were surveyed to find out what books the children needed to have available for reference. Many new books in Math, Science and Anatomy were purchased and added as well as books providing information on learning trades that are needed in the region; for example books on Hotels and Tourism, mechanics, plumbing and electrician work.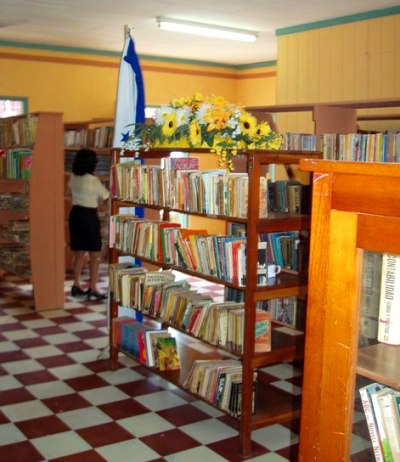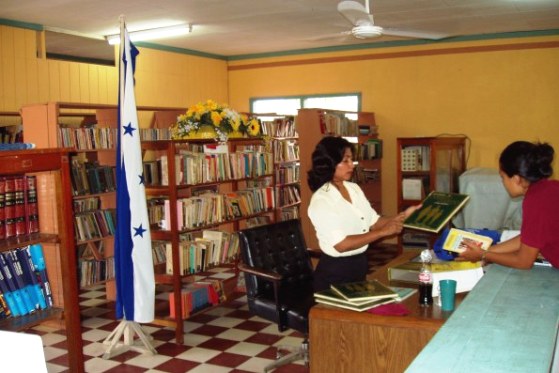 Now the library is buzzing with activity following its complete restoration! It has approximately 12,000 visitors each year and is now open 6 days a week. It is the only library of its kind in the region since schools do not have libraries. Prior to Bless the Children's intervention the building was in disrepair and seldom used, now it is the central location in the town for learning and services people of all ages!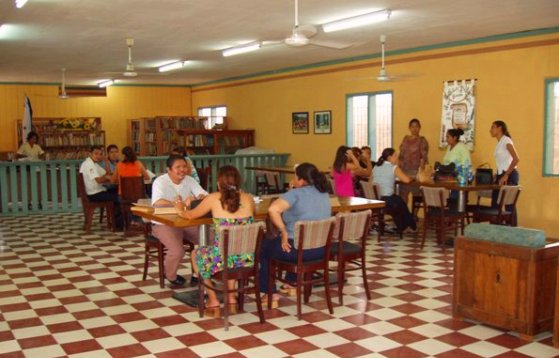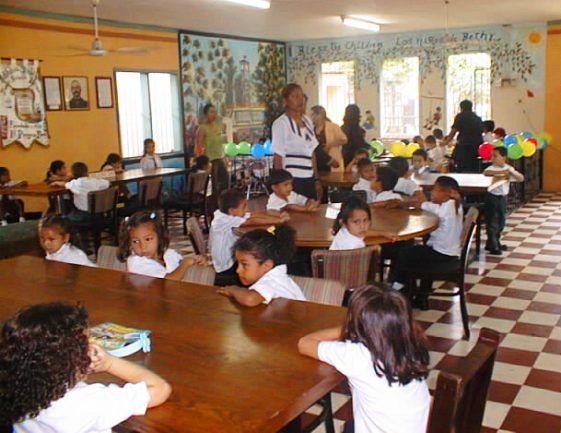 This library is maintained by donations. Please give your support today.