Care of the Elderly
Honduras is a very poor country. Two-thirds of its population lives below the poverty line. In this environment one can imagine there are few, if any, resources for the elderly. Faced with little or no support many are in despair. Bless the Children's compassion for the poor of Honduras naturally includes the elderly so when possible we help them.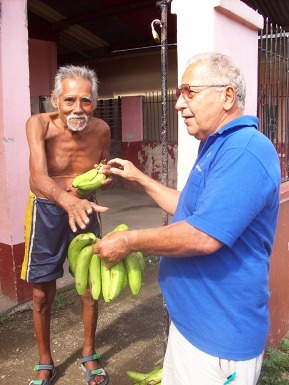 Elder's Community Center - Bless the Children helps support the Elder's Community Center in Tornabe, a small coastal village. The center was established to give the elderly in the area a way to survive. No social security or other programs exist to help them. In order to give them a hand up we donated fishing gear, freezers and furniture. The elderly are now able to fish, freeze their catch and then sell it, thus generating an income to help support themselves. This allows the elders to provide for themselves without being dependent on charity - a key component in our aid philosophy.



Donation of furniture for elder-care facilities - As part of our ongoing effort to improve the living conditions of the elderly we donate and deliver furniture to elder-care facilities.



Donation of food to elder-care facilities - As part of our recent food grant from USAID we delivered much-needed food to assist the elderly.
In Honduras a small amount goes a long way to provide for the elderly.
Please donate today to help them survive.