Humanitarian Aid Distribution
Bless the Children began shipping 40-foot tractor trailer loads of material aid to help the poor of Honduras in early 1996. In response to Hurricane Mitch 16 tractor trailer loads of emergency aid were shipped from November 1998 - January 1999. Just a few months later we sent another 23 tractor trailer loads from the Portsmouth, VA Naval Hospital.
Since 1999 our ongoing efforts include Bless the Children volunteers in the US as well as partner organizations shipping containers regularly to Bless the Children in Honduras. Our volunteers in Honduras distribute food, clothing, medical and educational equipment and supplies to needy people throughout the north of the country.
Hospitals, clinics, orphanages, schools, nutritional centers, homes for the elderly, prisons and other facilities assisting the poor in northern Honduras receive aid. Medical supplies and equipment, clothing, sheets, towels and beds are distributed to hospitals as far away as Tegucigalpa. Other locations receiving aid include: San Pedro Sula, La Ceiba, Sulaco, Yoro, La Lima, Santa Rita, Tela and other small clinics and villages. Tornabe, an extremely poor area near Tela receives ongoing support for their Senior Citizens group. Pro Nino street children receive shoes, clothing, medical supplies and equipment, educational supplies and equipment, bicycles, toys, food, hygiene products and much more, including some large appliances.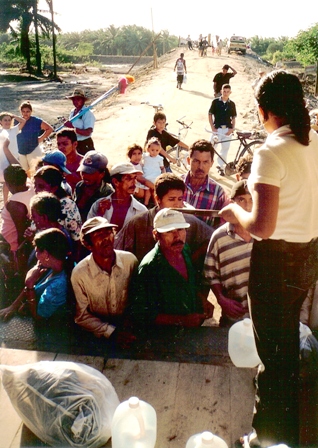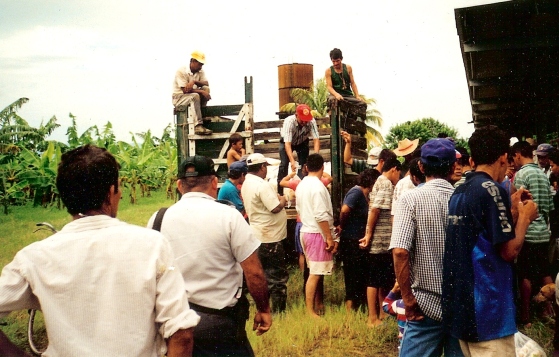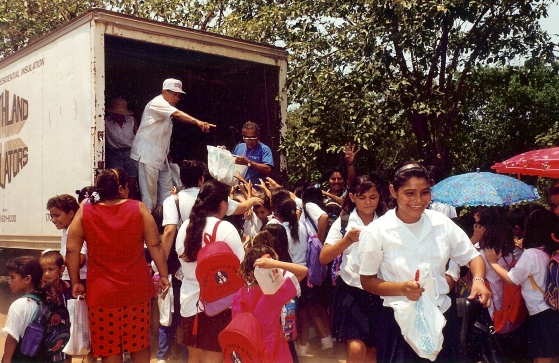 Please make a donation
to help the poor receive ongoing aid.