Africa
The epidemic of AIDS engulfing much of Africa, especially sub-Saharan Africa, is devastating. It is estimated that in some African countries 40% of the working age population has contracted AIDS. This means there are villages with few young adults left. Most of those affected are the parents of young children.
Typically the children themselves, while watching their parents degenerate before their eyes, are charged with the task of trying to take care of them...even to the extreme of digging their grave and burying them when they are gone. Once their parents die, these young children are left utterly alone with no income or means of supporting themselves. Even worse, so many young children find themselves now caring for their orphaned younger brothers and sisters. It is all too common for a 10-year-old to become head of house, caring for toddlers.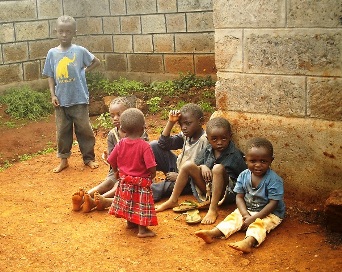 Suffering the loss of their parents and unable to care for themselves, the children wander the village hoping someone will offer some help. But with severe poverty all around there is little or no hope to be found. Though the children dream of going to school there is little chance they will ever return unless someone intervenes and provides support.
This concerns us all and although it is tragic there are still actions we can all take to help these child-headed households. Your commitment to help the orphanages in Kenya and Uganda we support as well as the children outside the orphanages can bring hope, love and a future to children who have no one. They suffer unthinkable injustices but together we can help provide a parent's love and care.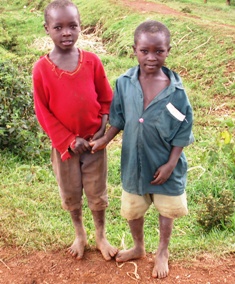 Please help these precious children with a sponsorship of $480 or $40 per month.
Donations of any amount will go far to increase the quality of a poor child's life.