In Loving Memory of Sara Victoria Bujold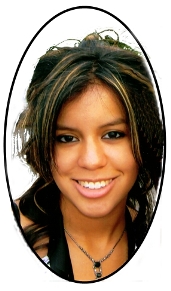 I remember the day my sister-in-law called with the news. "I have my little girl," Shirley said, crying. It was a very joyous day for all of us, but especially for Shirley and Mike Bujold, who along with their son, Matthew, adopted from Guatemala, were now adding their little girl from Peru and they named her Sara Victoria Bujold. We had Sara for 23 wonderful and joyous years before an unfortunate accident took her from us.
Sara was smart as a whip, funny, mischievous in a lovable way, quiet and reserved but with a wonderful sense of humor. She always had a sunny disposition with a smile that could make a cloudy Michigan day shine like the California sun. She and her brother, Matthew, shared a close and loving relationship. Sara looked up to Matthew for advice and guidance.
From Lima, Peru to Royal Oak High School and Michigan State University, Sara touched the lives of many friends and co-workers. She is dearly missed by her family and friends and will never be forgotten.
Iris Havrilla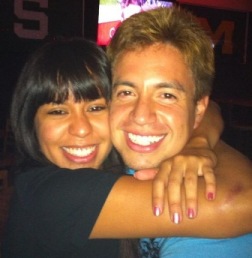 Bless the Children is honored to help children through the love of friends and family in memory of Sara. It is part of the Glory, that in times such as these, He brings us close to each other. Sara's life is precious and that truth continues in the love that is outpouring in her memory and honor to help children in need. It is a testament to the beauty of her life that many have joined together in this time to spread the blessings of her kindheartedness outward and outward. Indeed, a special combination of friends and family have come forth with great love in honor of Sara Victoria Bujold.
We are blessed to help children through these testaments of love for Sara. We believe that acts of humanity towards children are the most beautiful additions to the world. Mother Teresa is known to have said "Works of Love are Works of Peace" and Mahatma Gandhi said "If we are to reach real peace in this world…we shall have to begin with children." And so it is with these sentiments that we work together to help ease the suffering of sweet little children.
The children we serve are often scared and in such great need but by loving and helping them we show them the world is a good and kind place filled with compassionate, loving souls. This and the hope it inspires is a tremendous gift. As well, the support we are able to provide in health, nutrition, shelter and education is an answer to the prayers of many children. As a family brought together to help these children who otherwise may have no hope at all for a life without hunger and the despair of poverty we are making a true impact on the ability of the next generation to break the cycle of poverty. We are blessed to share in this with you.
From the bottom of our hearts and on behalf of the children, we share our deepest sorrow and also gratitude for such dear love in action that has come from Sara's friends and family. Though these children may never know of her, they will know and feel Sara's spirit as she smiles down on them as they go to school, have a meal and live with some semblance of dignity. We're sending you wishes for joyful memories of Sara and a peaceful heart and mind that are encouraged by her lasting love that is a blessing to the least of these.